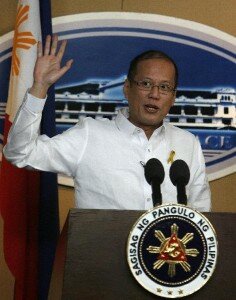 News Release
November 18, 2012
If this was really a "daang matuwid", the provisional license awarded to Kazuo Okada's Universal Entertainment would be cancelled, according to the umbrella group Bagong Alyansang Makabayan. Okada is among the investors in multi-billion dollar Pagcor Entertainment City project conceptualized under the previous Arroyo government and continued by the Aquino government.
Okada is now the subject of an investigation by United States gaming regulators after his much publicized falling-out with former business partner Steve Wynn. The Okada group has figured in several controversies involving former Pagcor officials led by chairman Ephraim Genuino.
According to a Reuters report, a Universal subsidiary made a $5 million payment in May 2010 to a company owned by Rodolfo Soriano, a close associate of the former PAGCOR chair Genuino at the time Okada's group was seeking a provisional license to operate in Pagcor Entertainment City. Reports say Aruze USA, transferred funds to affiliate Future Fortune in Hong Kong which then transferred the money to People's Technology Holding Ltd., a firm established in 2009 and wholly-owned by Soriano
Prior to this, Okada's group has been accused of violating Philippine constitutional restrictions on foreign ownership of land after it was proven that entities linked to Okada, a
Japanese billionaire, owned 60% of the land. The Office of the Government Corporate Counsel  also affirmed that there were violations with regards to the Constitutional restrictions on foreign ownership.
"With so many allegations of anomalies hounding this deal, it is strange that up to now, President Benigno Aquino III has not made any effort to cancel Okada's provisional license. Neither has Aquino's classmate, current Pagcor chair Bong Naguiat done anything to end this apparently anomalous deal tainted with violations of PH laws," said Bayan secretary general Renato M. Reyes, Jr.
"The authority to cancel the provisional license rests with the President. This can be done when the licensee has been in clear violation of PH laws. In the case of Okada, there have been allegations of multi-million dollar pay-offs as well as violations of the anti-dummy law," Reyes added.
Bayan pointed out that Soriano, who's company allegedly received $5 million from Okada, is also a stockholder of one of the alleged dummy companies that circumvented PH laws on foreign ownership of land. It said that it is no coincidence that Soriano, an associate of Genuino, figured in both the land ownership issue and the payoffs incident.
"There are so many issues surrounding Okada's license issued during the time of Genuino. For the government to say it's still business as usual in the Pagcor Entertainment City implies that it tolerates these anomalies. It is also strange that the Pagcor board, with its vast intelligence funds, seems unaware of these anomalies. Or did they just choose not to investigate, not look at all?" Reyes said.
"The Okada issue will test this regime's so-called resolve to clean up corruption in government. The more this issue drags on without decisive government action, the more it becomes clear that Aquino's anti-corruption drive is selective and just rhetoric. The more it becomes clear that Aquino's classmates in the administration are not held up to strict standards of accountability," he added. ###