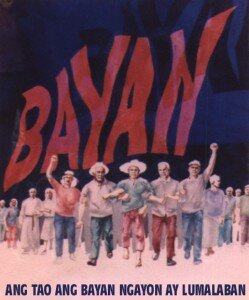 Press Statement
November 20, 2012
Reference: Renato M. Reyes, Jr.
We have consistently called for the cancellation of the provisional license granted to foreign gaming operator Kazuo Okada because of alleged anomalies hounding his transactions with the previous Pagcor board. Unfortunately, all the public is getting are recycled assurances from the current Pagcor Board chaired by Cristino Naguiat, that an investigation is forthcoming.
The current Pagcor board can no longer ignore the fundamental legal issues that affect the license granted to the Okada group. Evidence has previously surfaced showing Okada's landholdings are violative of constitutional restrictions. A report from the Office of the Government Corporate Counsel supports this.
Pagcor itself admitted that to this day, Okada has refused to comply with the $100 Million escrow fund that is required of him, a requirement that all other investors in the Pagcor City project has complied with.
And now, additional evidence has emerged showing a $40 Million money trail that leads to a person which Pagcor itself has identified as acting on behalf of the interests of the Genuino family. It is quite bizarre for Pagcor to continue to stand by the validity of Okada's contract/license.
From the beginning of its term, the current Pagcor board already knew of the anomalies involving Okada and former Pagcor chair Ephraim Genuino, yet they did nothing to address these issues.
Because of its inaction and weak response, Pagcor is practically protecting the Okada group. This much is clear now as Pagcor promises us another round of "investigations" that allegedly intend to prove, "beyond reasonable doubt", that anomalies did take place. Pagcor seems to also be passing the responsibility of investigating Okada to the DOJ and NBI. We can only speculate as to what are the real motives of Pagcor for not cancelling the provisional license of the Okada group.
Pagcor's inconsistency is further exposed when it claims that the reports regarding bribery can be used to bolster the plunder case versus Genuino, yet at the same time say that same evidence on bribery is not enough to cancel the provisional license of Okada. Pagcor's position is untenable.
What will the President do now in the face of the glaring inaction of Pagcor? Will the President give his classmate Naguiat another free pass, as was the Macau incident involving Naguiat and Okada? Will the Aquino government turn a blind eye to this anomaly all because of a $2 billion project? At the end of day, it is the President who has the authority to cancel the provisional license given to Okada. The Aquino government should stop acting as the protectors of the Okada group. ###