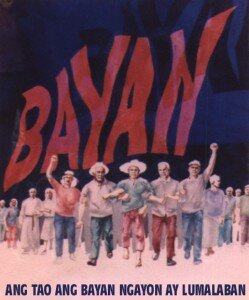 Press Statement
November 16, 2012
Reference: Renato M. Reyes, Jr. BAYAN secreatry general
Eight years ago today, state security forces fired upon unarmed farm workers and their supporters in what would be known as the Hacienda Luisita Massacre. The shooting resulted in the death of seven strikers and their supporters and injured scores of other unarmed protesters. Scores were also arrested and brought to detention facilities in the aftermath. Not long after, other supporters were gunned down by what many believe to be state forces who were supporting the big landowners.
To this day, not one of the perpetrators of this crime has been made accountable. Not one has been formally charged in court. A crime was committed yet for the Philippine government, there seems to be no criminals. Our institutions, from the Ombudsman, to the Department of Justice and even Congress who probed the incident, have all failed the victims of this brutal incident.
We blame the Aquino regime for the continuing injustice in Luisita.
As president, Benigno Aquino III is duty bound to enforce the laws and see to it that justice is rendered for those who were killed. Instead of whining about the media coverage of his regime, Aquino should instead work to address the many human rights abuses committed in the past and present.
There can be no positive spin in an incident which reeks of gross injustice. There is no "good news" for the families of the victims still crying out for accountability. There can be no "balanced presentation" when the scales of justice are tilted in favor of the big landlords and the state security forces.
We join the farm workers of Luisita in struggling for justice and in the fulfilment of their aspiration for genuine agrarian reform.