No to Balikatan! Junk VFA!
April 16, 2012 Caravan vs Balikatan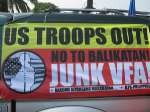 BAYAN Europe
US TROOPS OUT OF THE PHILIPPINES!
Unión del Barrio, a Mexican/Latin-American revolutionary and anti-imperialist organization
BAYAN Canada
U.S. TROOPS OUT OF THE PHILIPPINES! STOP THE BALIKATAN MILITARY EXECERCISES!
New Zealand-Philippines Solidarity Network of Aotearoa (PSNA), Auckland Philippines Solidarity (APS) and Wellington Kiwi Pinoy (WKP)
With US Military Bases and Spies, People Die! Close Waihopai Spybase! Ban the Bases!
PHILIPPINE CAUCUS FOR PEACE (PCP) MIGRANTE AUSTRALIA
"Humanitarian Assistance Disaster Response," A Joint Military Exercise A pretext for US hegemony in the Asia –Pacific Region
BAYAN Hong Kong
Migrant workers join intl campaign vs US military presence in PH
AWC Japan
Denounce US-PR and US-ROK military exercises! All US troops out of Okinawa, 'mainland' of Japan and whole Asia-Pacific!
April 16, 2012 Bayan Canada demonstration in front of the US consulate against Balikatan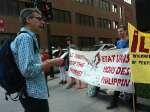 April 16, 2012 Bayan Europe action vs Balikatan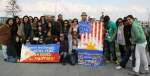 April 16, 2012 Bayan USA and ILPS USA action vs Balikatan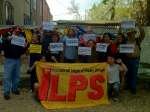 Arpil 15, 2012 BAYAN Hong Kong Anti-US Bases mass action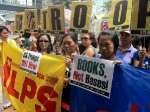 April 16, 2012 Migrante Australia mobilization vs Balikatan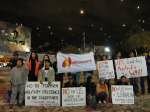 Labanan ang dagdag na tropang Kano at panghihimasok militar ng US! Ibasura ang VFA at MDT!
NEW Powerpoint Presentation Dagdag ng tropang Kano sa PH
February 4, 2012 BAYAN marched in protest to the US embassy in Manila in commemoration of the 113th anniversary of the Fil-Am War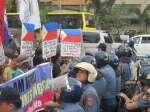 January 28, 2012 Groups protest plans for more US troops in PH